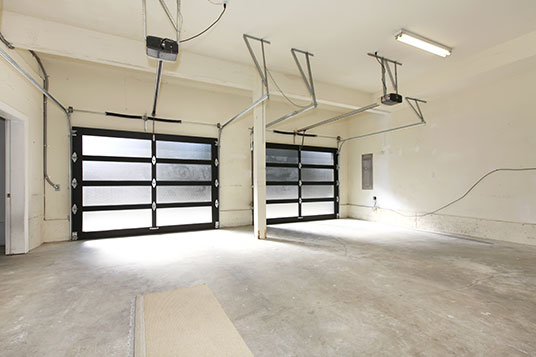 09 Sep

What Trends Are Coming About In the Garage Door Industry?

When it comes to installing,maintaining or repairing garage doors, it is essential to keep up to date with the various trends that are coming about within the industry. These trends particularly relate to the appearances of garage doors and can especially influence how well these are maintained.

Wood-Look Designs Are Becoming Popular

Wood-look designs are especially appealing to see. These are designed with traditional wood appearances that feature knots, stress lines and other things that might be naturally seen in wood materials. However, these are made with composite materials that will not crack, rot or warp.

These designs are popular among people who want something that has a natural look to it without worrying about having to refinish or clean something far too often. This is important given that many people don't really have the time to actually maintain and clean off their garage doors. Still, this will have to be cleaned regularly even if the maintenance process is not as intense as it might normally be for such a door.

Bolder Colours Are Popular

Traditional white, black and brown colours have been used in the garage door industry for a while. People are starting to get some bolder colours added to their doors as they are being installed. These include some special colours with brighter tones. These often entail blue and red among other popular tones.

This has to be carefully maintained to ensure that whatever is being used isn't too hard to apply or clean off. Sometimes it might be harder to maintain one of these doors due to how unique the paint colour might be. Extra effort is typically required to ensure that the garage door being maintained actually gets the colour it requires when having to be repainted or just touched up.

Where Are the Windows?

Windows are usually found around the top panels of a garage door. These windows can be spread around the top as a means of creating some bright spaces. However, these windows may be organized in some different spots just as well. In particular, a design may include columns of windows that vary by height. That is, there might be three windows in one column and then two on the next.

Such a feature helps with creating a more contemporary look to the garage door. Still, this works better when the windows are opaque and difficult to see through. This is a privacy point that must always be followed. Also, this will need plenty of maintenance to see that the windows don't crack or become dislodged among other common problems.

The garage door industry has grown quite substantially but it's a good idea to watch for what one can do when getting a good door installed. The choices out there are vast and the repair or maintenance needs may vary by each choice.